Sterling Silver Magic Twist Chain
This sparkling chain is magic flex herringbone chain that has been twisted giving it a shiny, sparkling silver look. This is a great silver herringbone chain for an eye catching piece that is still pretty sturdy. One of our most sparkling chains, this popular twist on the traditional sterling silver herringbone chain is a great value.
Limited quantities available.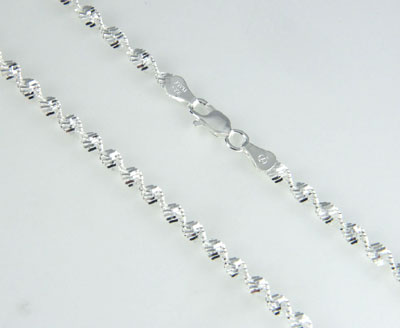 050 Magic Twist - 18" - 10.8 grams $27.00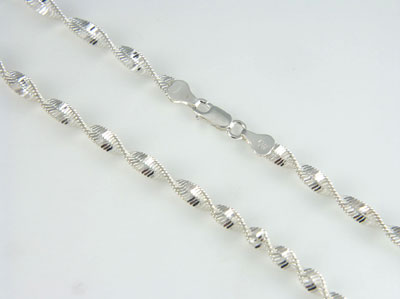 060 Magic Twist - 18" - 14.8 grams $37.00


060 Magic Twist - 20" - 15.8 grams $39.50