Graduated Bead Necklaces and Bracelets
Wholesale sterling silver graduated smooth seamless bead necklaces and bracelets. We have available wholesale silver bead necklaces that graduate from 4mm to 6mm and from 4mm to 10mm. These stunning necklaces (similar to the Tiffany's style) make a great showcase sets for stores. They are easy sellers at these great wholesale prices.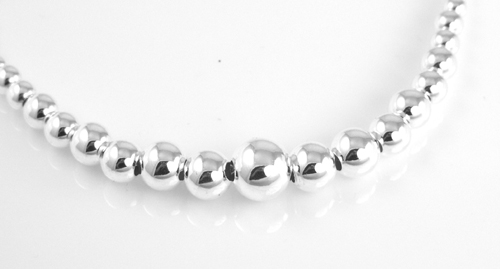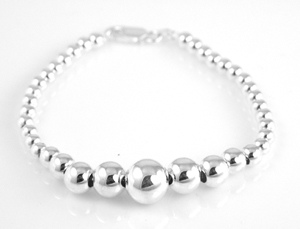 Large Graduated Bead Necklace & Bracelet
This sterling silver graduated bead necklace and bracelet graduates from 4mm to 10mm. They are made of solid high quality sterling silver seamless beads.